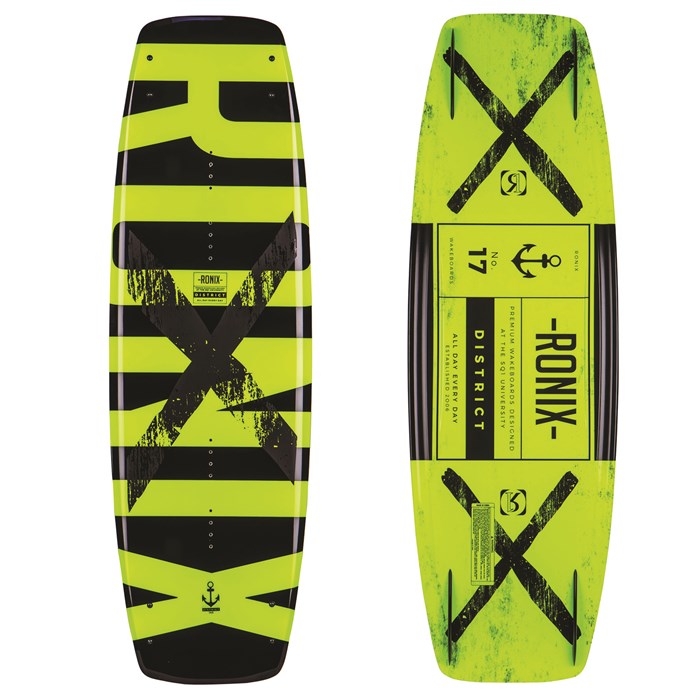 Ronix District Wakeboard & Bindings
Print Full Specs
The do-all, do-anything attitude of the Ronix District Wakeboard makes it welcoming for first-timers and advanced riders alike. With Ronix s Versatile Rockerline and variable rails, the District hits a blissful cross of pop and smooth carving so it's just as capable dishing out a competition-grade run as it is providing a stable platform for learning to carve. Grab the Ronix District Wakeboard and capture some rad times behind the boat with the team.
Rocker Type: Versatile Rockerline – Continuous/3-Stage Hybrid Shape
Shape: Concave Bottom
Hull: G&R Technology – Grip and release channels have all the traction you need without creating unneeded resistance with the water.
Rails/Edges: Variable Rails – Not every rider wants a standard rail design from tip to tail. By creating a variable rail there is a greater range to jump on the gas for quicker edge turns, or to have mellower freeride turns.
Fins: Fiberglass 1.0" Ramp Fins
---