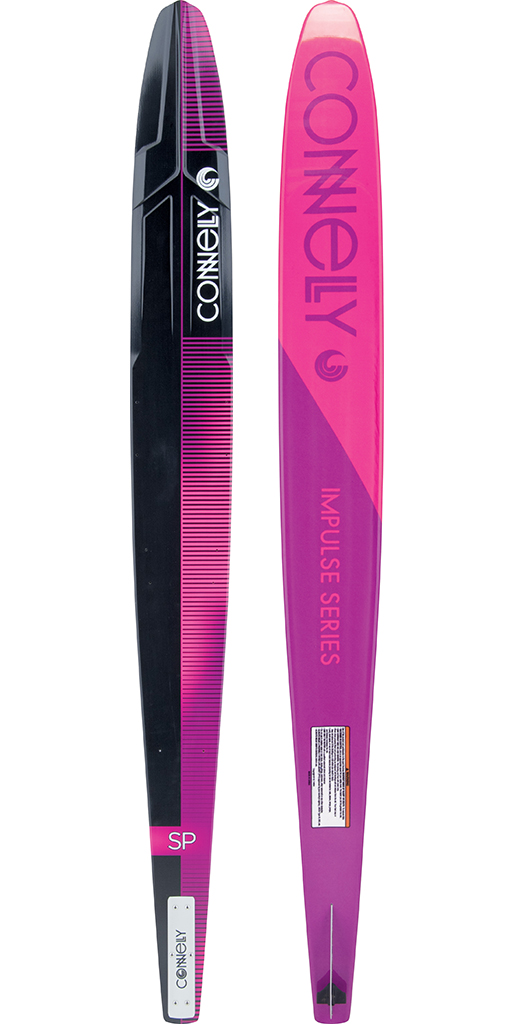 Connelly SP
Print Full Specs
The Connelly SP, is flex designed specifically for a women's frame and built on the high-end yet forgiving Concept shape. The SP is a performer in the course and on the open water.

Dual concave tunnels provide edge hold through the wake and a forgiving, relatively soft, flex pattern allows the skier unmatched control. Soft round bevels and a large flat spot under the bindings add to the forgiving ride.

Our Profile Tech Top reduces overall weight by .5 lbs for added responsiveness. Connelly Advanced Profile Technology and a blended glass wrap maintain shape after the hardest turns.

FEATURES:

C.A.P.T. (Connelly Advanced Profile Technology)
Fiberglass wrap with a high gloss PMU top
Closed cell polyurethane resin core
Acrylam base
64''/163 cm - Up to 130 lbs.
66''/168 cm - Up to 165 lbs.
---