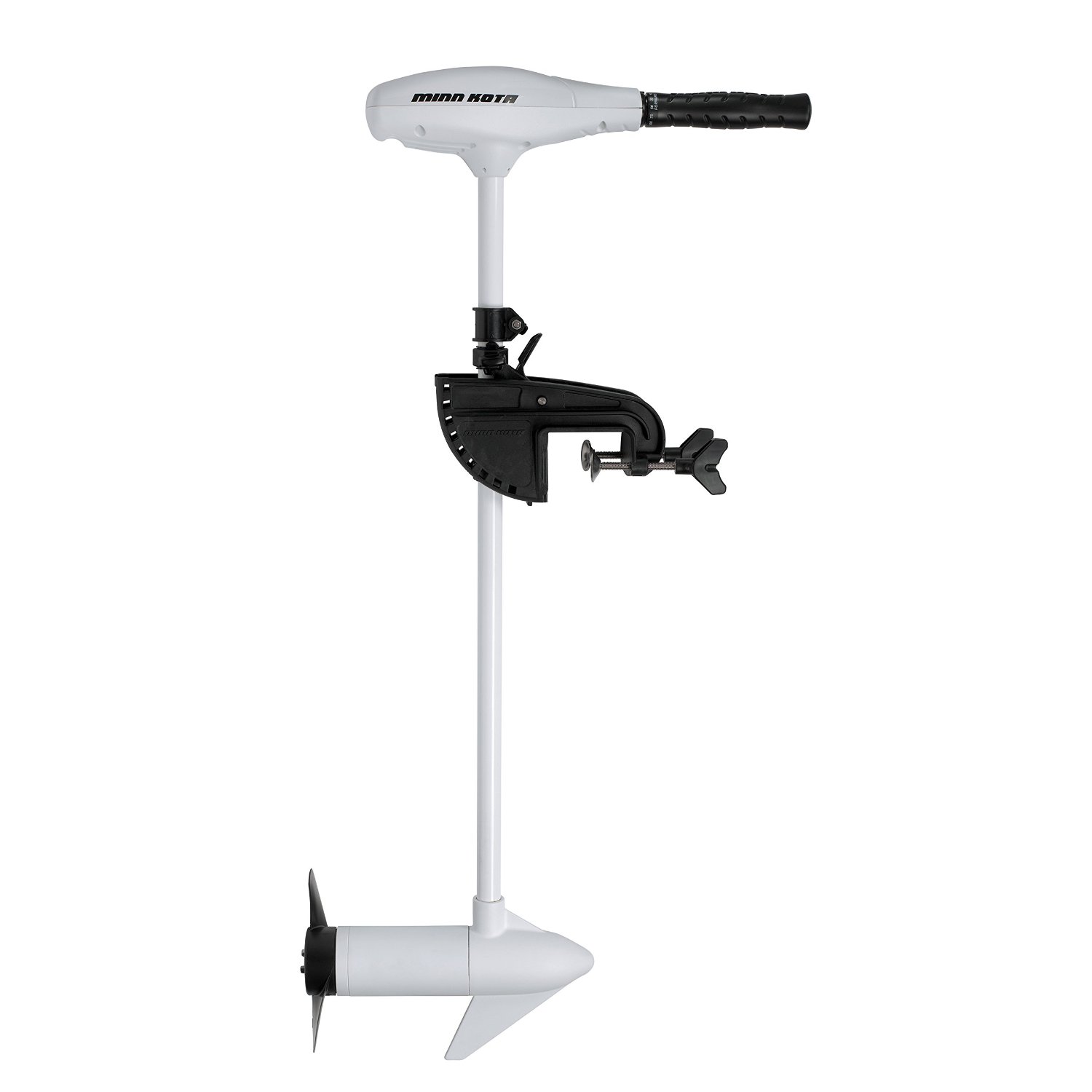 Minn Kota Salt Water Transom Mount
Print Full Specs
The all-new Riptide Transom delivers up to 55 pounds of power and precision manoeuverability. Super quiet! With a push-to-test battery meter, the battery-extending power of Digital Maximizer (on select models) and unmatched corrosion protection, Riptide Transom means fish are out of places to hide.

LEVER-LOCK BRACKET
A rock-solid, 10-position mount with a quick-release lever lock and durable reinforced composite materials

STEERING CONTROL
This product family offers 2 different steering options:  Telescoping Handle...six-inch telescoping handle provides comfortable, easy steering or Tilt/Extend Tiller...tilts (up to 45°) and extends (up to 6") to give you maximum control.

SPEED CONTROL
This product family offers 2 different speed control options: Digital Maximizer provides up to five times longer run time on a single charge or 5 Fwd/3 Rev provides five forward speed settings & three reverse speed settings.

Models:
RT40/SC/T 30″
12V Maximum Thrust: 40lb Maximum Amp Draw: 42 Shaft Length: 30″/760mm Digital Maximizer: No Recommended Max Boat Length: 4m - $679.95

RT45/V/T 36″
12V Maximum Thrust: 45lb Maximum Amp Draw: 42 Shaft Length: 36″/915mm Digital Maximizer: Yes Recommended Max Boat Length: 4.5m - $929.95

RT55/V/T 36″
12V Maximum Thrust: 55lb Maximum Amp Draw: 50 Shaft Length: 36″/915mm Digital Maximizer: Yes Recommended Max Boat Length: 5m  - $1299.95

Please note prices start at $679.95
---