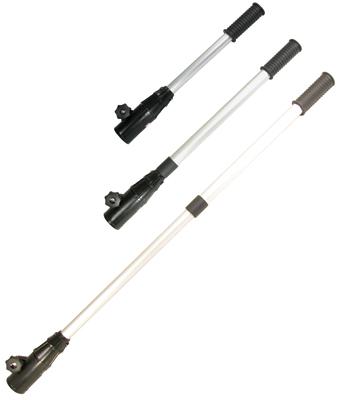 Outboard Extention Handle
Print Full Specs
Provides extended steering and speed control for outboards.
Prices from $24.00 to $49.95.
Available in a choice of two fixed length extensions or a telescopic, adjustable length model. Simple installation, just slide over existing hand grip and tighten down. Removable rubber sleeve allows installation on tillers from 45 to 36mm diameter.
---