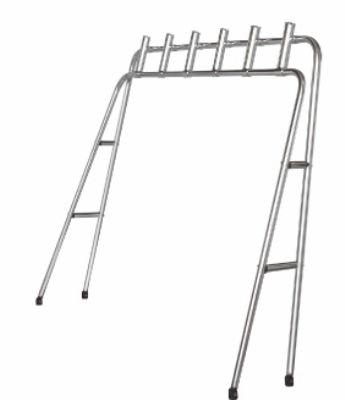 Rocket Launcher
Print Full Specs
The free standing Oceansouth Rocket Launcher is an excellent addition to your boat, where rods can be held up above the deck space. It is easily assembled and features the unique universal mounts. The universal mounts enable a variety of possible mounting positions and the unit to be folded down.
32mm bright - dipped aluminium tube.
6 Hi-Impact noncorrosive polymer rod holders – metallic finish.
All connectors and mounts made from marine grade nylon.
Rear Universal Base Mounts are fitted with thumb screw allows Rocket Launcher to be folded down.
Detailed assembly instructions. 
Supplied as a complete unit.
Dimentions:
Height: 1.6m
Mounting Width: 2.4m
---