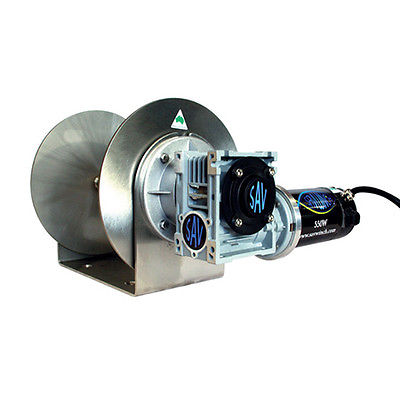 Savwinch 1000W Drum Boat Winch
Print Full Specs
Signature Series Winches were introduced in 2016, they are full 316 Stainless Steel motors. Comes with FREE Chain Guard & Swivel.
They're completely submersible without the use of sealants or glues, while also offering all the award winning features of the Classic Series.
Boat anchor winch Models 1000CS and 1000SS are the second size up in the Savwinch range.
It is suitable for boats up to 6.5 metres.
Comes with all the standard features and benefits of a Savwinch.
With an upsized gearbox.
This Australian manufactured product and as with all Savwinches is the quietest of all boat anchor winches comes with a fully sealed motor.
All of our 1000CS/1000SS winches come standard with 100m of rope and 7m of chain, though longer specialised lengths can be custom made.
Mclay Boats exclusively fit Savwinch Winches.
NOW WITH 7 YEAR WARRANTY
---