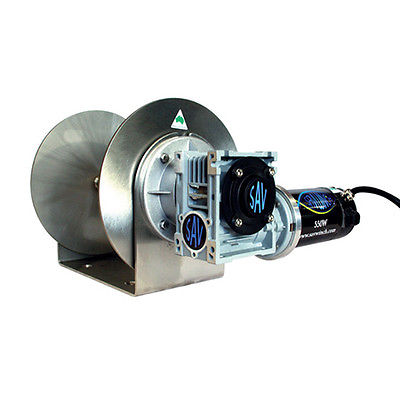 Savwinch 1500W Drum Boat Winch
Print Full Specs
Our Signature Series Winches were introduced in 2016. Comes with FREE Chain Guard & Swivel.
They are full 316 Stainless Steel motors, they're completely submersible without the use of sealants or glues, while also offering all the award winning features of the Classic Series.
Model 1500CS and 1500SS are the third largest electric boat anchor winches in our range.
It is suitable for boats up to 8 metres long.
With a robust oversized worm gearbox – to take higher shock loads this winch is powerful and made to last.
With all the unique features of other winches in the Savwinch Boat Winch range you are getting an Australian made electric winch supporting other local manufacturers and keeping our money in Australia.
All of our 1500CS/1500SS winches come standard with 135m of rope and 8m of chain, though longer specialised lengths can be custom made.
Mclay boats exclusively fit Savwinch Winches.
NOW WITH 7 YEAR WARRANTY
---