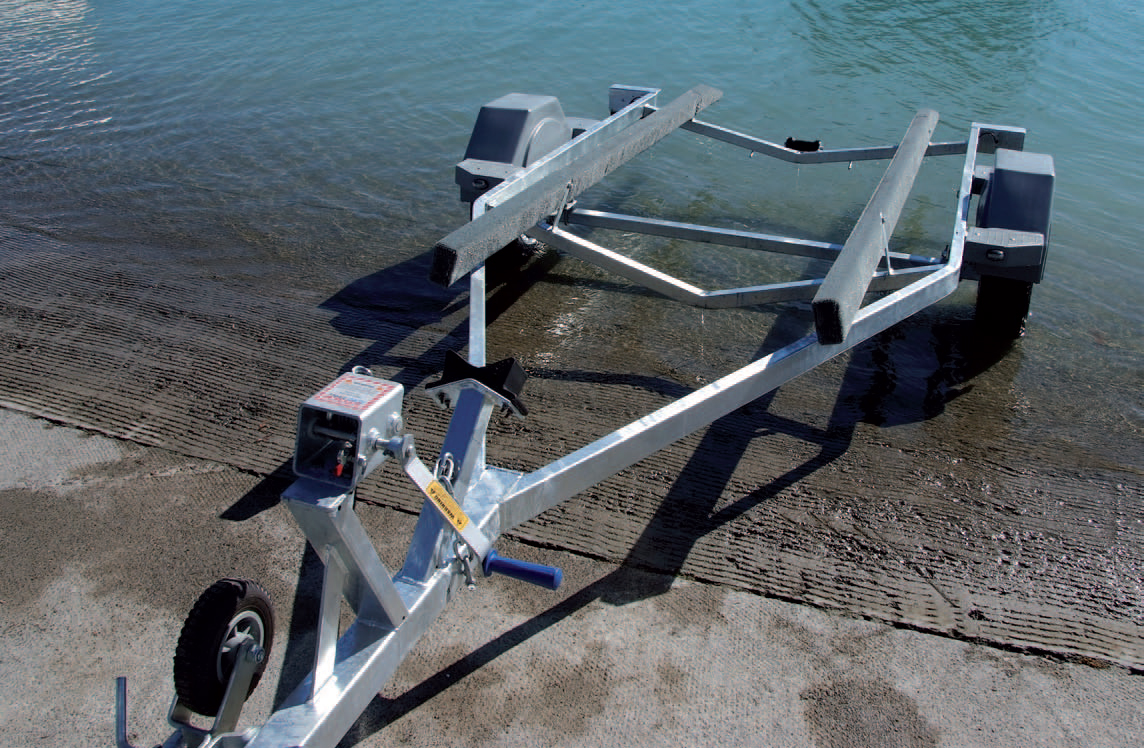 Smartwave 3.5m Trailer
Print Full Specs
Your boat is your valuable possession and must be carried with care. The correct trailer configuration is absolutely important, so you get that optimum performance once on the water.


Any trailer used to support a SmartWave boat must match the following checklist:
Hull must be supported solely by longitudinal skids/bunks.
Longitudinal skids must be positioned close beside the inner side of the reverse chines.
Skid length must be capable of supporting at least 70% of the hull length.
Skids must support past the stern by at least 50mm.
Skids must have a contact surface being of plastic or carpet.
Trailer must have an entry roller and bow roller or snub block.
Keel rollers can be used but must not be load bearing.
---