Kiwi Kraft
Excellence in Aluminium is Kiwi-Krafts catch cry, and regardless of which of the 17 models you purchase you will receive cutting edge design, first class workmanship and attention to detail.
Kiwi-Kraft boats allow families to enjoy the challenge of diving and fishing in the Southern Ocean, ……. on the shores of the freshwater lakes of Fiordland National Park or water sport activities on salt or fresh water.
Kiwi-Kraft will never be a "mass production" company with each boat being hand built. Have a good long look at a Kiwi-Kraft and you will be hooked.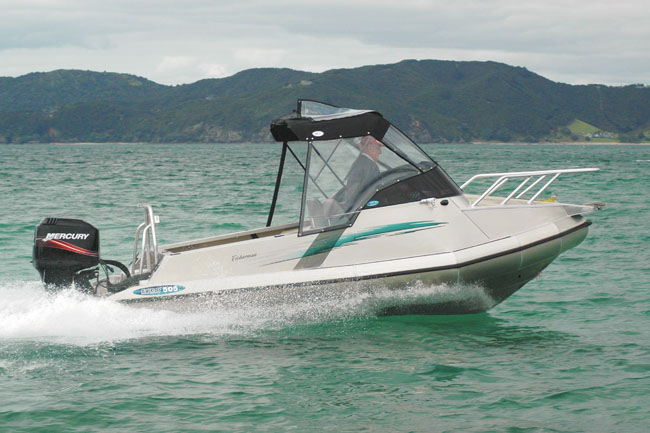 $44,980The 550 Fisherman, powered by a 90HP Mercury Oil Injection is a great mix of serious fishing platform with features that make it a brilliant family boat....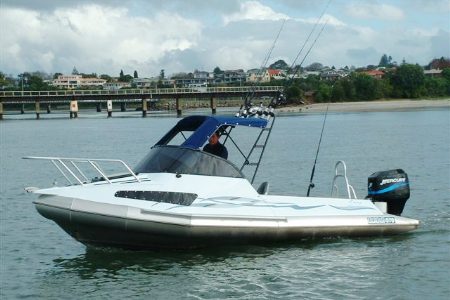 $53,539The 550 Sport, comfort of a fibre-glass boat with the weight and durability of alloy. Powered by a 115HP Mercury Oil Injected Two-Stroke, this boat is both stable at rest and on the plane and soft riding with its deep V hull....