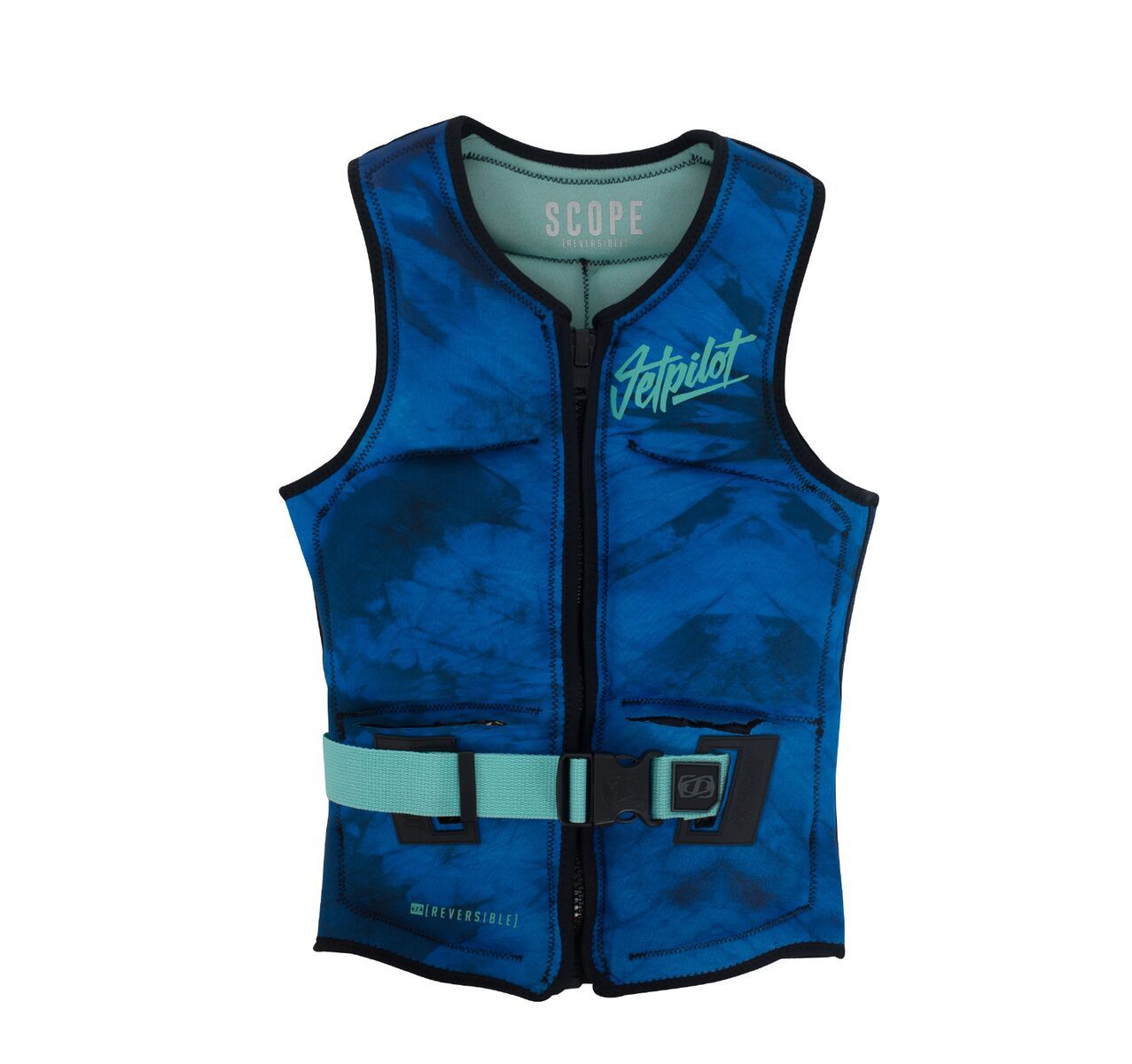 Jet Pilot Scope Reversible Ladies' Vest
Print Full Specs
Imagine one vest to cover all of your water activitys needs the scope reversible features L50 and L50S vest combined into one this versatile vest utalises our flex-lite neo and fully segmented panels to conform to your body,
FEATURES:

100% Flex-lite stretch panel.
super lightweight design for comfortand fit.
PVC foam core for supreme buoyancy.
Vibrant sublimation.
Screen printed logos.
Rapid dry liner.
* This item may only be available by September 2018.
---