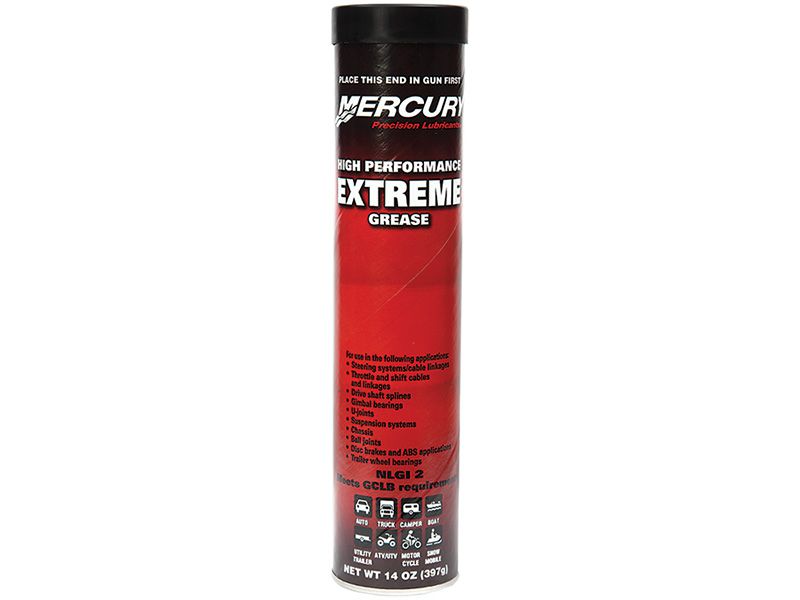 Mercury Extreme Grease
Print Full Specs
Mercury Marine Outboards Extreme Grease 14 oz Cartridge.

Mercury greases have gone through a makeover. The product line has been simplified to eliminate confusion about which grease to use in what application.

Mercury Extreme Grease is a new grease that provides better rust and corrosion protection than the greases it replaces. It also provides better wear protection in high temperature, high load applications. Extreme grease ia a calcium-sulfonate based NLGI 2 grease that meets GCLB requirements.

Mercury Engine Coupler, Spline Grease, U-Joint, Gimbal Bearing Grease, & Anti-Corrosion have all been replaced by Extreme Grease.
---