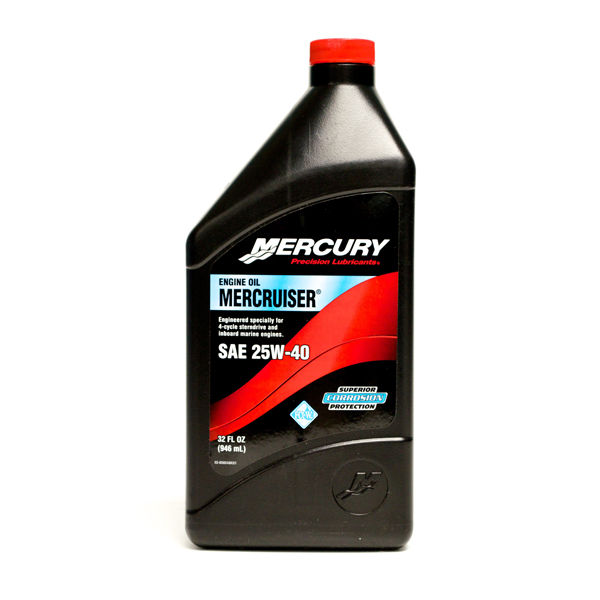 Mercury MerCruiser SAE 25W-40 946ml Engine Oil
Print Full Specs
Mercury Marine MerCruiser Engine Oil 25W-40 is specifically designed for gasoline and diesel 4-stroke inboard and sterndrive marine engines. MerCruiser Engine Oil provides superior lubrication and protection from wear and corrosion, especially during extreme RPMs, temperatures and loads.
Marine engines endure higher running stresses and loads than automobile engines and require special oil additives. This multi-viscosity oil utilizes higher concentrations of detergents, anti-oxidants, anti-wear, and corrosion inhibitors to compensate. Continued use will reduce wear, scuffing, and scoring of internal engine parts due to thermal breakdown, keep pistons clean and rings from sticking, and reduce oil consumption.
Exceeds oil requirements and NMMA FC-W catalyst compatible qualifications for all marine engine manufacturers. Meets API service SJ, CF-2, CH-4.
---