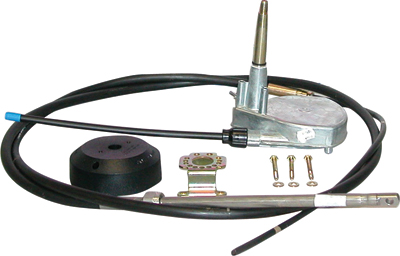 Seastar Manual Steering Kit
Print Full Specs
The most popular boat steering system ever made. Quick response 3.0 turn system rated for all outboards to V6. Boats travelling over 40 knots, or when engine flutter is apparent, should use twin cables. Simple and reliable connection at the helm makes installation a snap.

Kit Includes:

1 x single cable helm
1 x bezel
1 x cable
 Please note there are varying lengths of cable available. Prices from $349.
---